Benevo® Organic Vegan Dog Cake Mix 140g
Benevo Organic Vegan Dog Cake with Coconut Frosting is ideal for any pooch's party whether it's their Birthday, a seasonal celebration or just a well-earned treat.

The easy-to-make cake mix is formulated without meat, fish, dairy, eggs, soya, GMO's, wheat-gluten, added sugar or added salt and can be microwaved or baked in minutes.

The frosting can be prepared easily and spread onto the cake once it has cooled. For an extra finish, try grating some cheese or carrot, sprinkling some linseeds or adding a favourite biscuit on top.

Approved by the UK's Vegetarian & Vegan Societies.

Certified Organic. Made in the UK.
Product tabs
Nutritional Info

Composition (Cake): 
Organic Brown Rice, Organic Carob Powder (4%), Baking Powder, Organic Cinnamon Powder (1%), Xanthan Gum.

Analytical Constituents:
Protein 7.5%, Fat 2.5%, Fibre 0.9%, Inorganic Matter 3.5%, Moisture 12%

Composition (Coconut Frosting): 
Organic Corn Flour, Organic Coconut Flour (1%), Xanthan Gum.

Analytical Constituents: 
Protein 1%, Fat 0.5%, Fibre 0.4%, Inorganic Matter 0.6%, Moisture 14%.

Usage Info

Cooking Instructions

Mixing the cake

Add the cake mix to 160ml of water and 25ml of oil in a mixing bowl and stir thoroughly.

Next, line a microwavable breakfast bowl with a vegetable spread or similar cake releasing agent and pour in the wet cake mix.

Smooth the mixture flat and microwave based on the cooking guide below.

Once cooked remove the bowl and allow to cool.

You can use a toothpick to tell if the cake is cooked inside.

Push the pick into the centre of the cake and pull it out.

If the cake is ready, the pick will come out dry.

If It is wet cook for a little longer.

Once cooled turn the cake out onto a suitable serving plate.

Preparing the frosting

Add the frosting mix to 45ml of water and mix thoroughly.

Add a little more water if the mix is too thick to stir, then spread it evenly over the cooled cake.

Microwave - 750w/4mins | 900w/3.5mins

Oven - 200c /15-20 mins |170c /20-25mins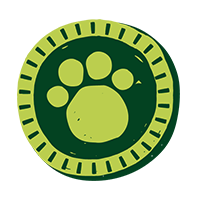 Earn
2
PawPoints
Recommend this product
Benevo® Organic Vegan Dog Cake Mix 140g