ProDen PlaqueOff Animal Powder Tub 60g
A natural, systematic method of reducing and preventing plaque on your pet's teeth.

85% of dogs and 70% of cats over the age of 3 years, show signs of gum disease, the major cause of tooth loss.

Bad breath is often the first sign of dental disease.

ProDen PlaqueOff is a unique and natural preparation suitable for both cats and dogs.

Made from a specially selected seaweed, it fights plaque and bad breath and softens tartar deposits and prevents new tartar.

ProDen PlaqueOff™ Animal is a completely natural product.

It is a special type of seaweed which has been found to have specific beneficial effects for oral care.

It comes in a granulated form which is easily added to food every day.

It is rich in natural iodine and contains important vitamins and minerals and is free from artificial colours, preservatives, gluten and sugar.

Why should you use PlaqueOff?

As in humans, plaque bacteria constantly forms in the mouth and can accumulate on teeth, gums and the tongue resulting in bad breath, gum disease (bleeding gums), tartar and tooth decay.

If it is left untreated this can lead to pain and unnecessary or premature tooth loss.

Unlike other methods of plaque control ProDen PlaqueOff™ Animal works systemically i.e. through the blood stream. 

It is thought to affect the ability of plaque to 'stick' to surfaces in the mouth and softens hard tartar deposits.

Improvements should start to be seen between 3 and 8 weeks.
Product tabs
Ingredients

Contains only specially selected seaweed: D1070

Each tub contains a small scoop for measuring and dispensing doses.

Usage Info

Small dogs up to 10kgs and cats ½- 1 scoop

Medium dogs 10-25kg 1-2 scoops

Large and Giant dogs 25kgs+ 2-3 scoops

How to use: Once a day, simply add a sprinkling on your dog or cat's food (a special spoon in included)

Is it safe? There are no known side effects, however due to the rich iodine content of seaweed, this product may not be suitable for animals undergoing treatment for hyperthyroidism.

If unsure, consult your vet for advice before starting treatment.

Reviews

2 Reviews

Sceptical, I bought this in November. My rescue dogs teeth are prone to plaque build up. She recently had a teeth clean at the vets, but fairly soon they developed plaque again. I tried cleaning, but that didn't work. However, this has actually worked and round two and half months on, her teeth are much improved. Small tub and fairly pricey, but cheaper than a clean at the vets and of course much better for her.

An easy and effective way to take care of their teeth. Both our dogs are quite happy to eat this sprinkled onto their food and it really seems to work. One of our dogs always used to have bad breath but since using this powder, no more bad breath, ever. I can only assume that means it's working. Brilliant!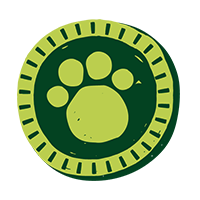 Earn
5
PawPoints
Recommend this product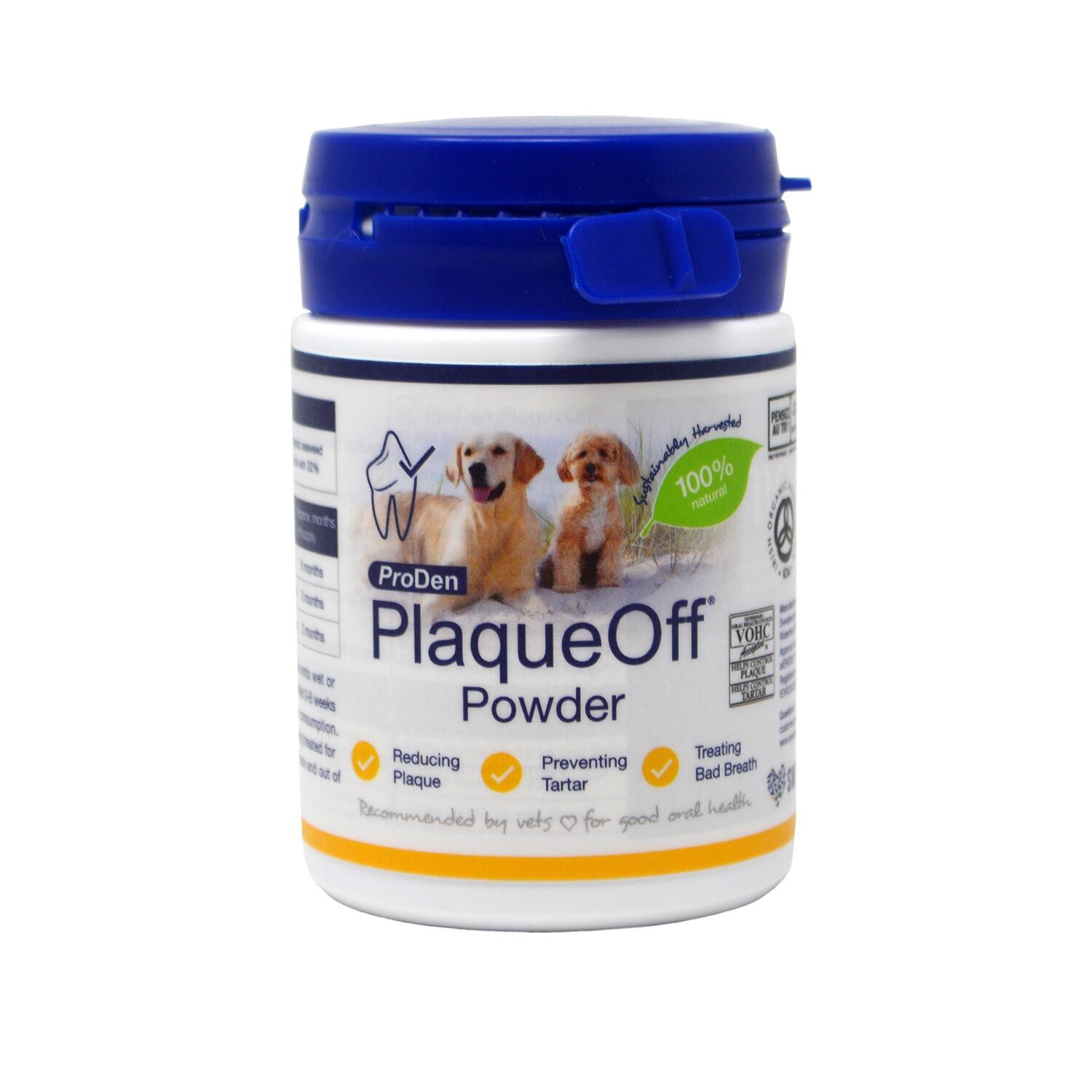 ProDen PlaqueOff Animal Powder Tub 60g