TropiClean - Fresh Breath Gel 118ml
Clean Teeth Gel for Dogs from TropiClean!

An easy-to-use, 'no brushing required' way to clean your dog's teeth!

We all know cleaning your dog's teeth is never an easy task - and brushing the teeth of a reluctant dog can in some cases lead to injury of the gums.

TropiClean Fresh Breath Gel is a way to get your dog's teeth healthy and clean without the rigmarole of trying to brush!

Oral Care is an important component of keeping your pet healthy, and almost 80% of dogs being to show signs of oral disease by age 3.

Introducing an easier way to maintain the good health of your dog's teeth and gums, TropiClean Oral Gel helps to remove and defend against plaque and tartar immediately, whilst keeping your pet's breath fresh!

Pet Friendly & Cruelty Free

Made in the US
Product tabs
Ingredients

Ingredients:
Purified Water, Natural Derived Alcohol, Glycerine, Spearmint, Natural Cleanser, Carbomer Chlorophyll, Green Tea Leaf Extract.

Usage Info

Directions:
Simply apply two drops of clean teeth oral care gel to each side of your dogs mouth.

After application, you'll notice your pet licking his lips repeatedly; this is normal and helps the gel coat the teeth and gums.

For maximum effect, withheld food and water for 30 minutes before and after application.

While toothbrushing is not required, it can speed up the removal of plaque and tartar when used with the gel.

Apply once daily in the evening.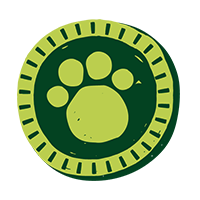 Earn
3
PawPoints
Recommend this product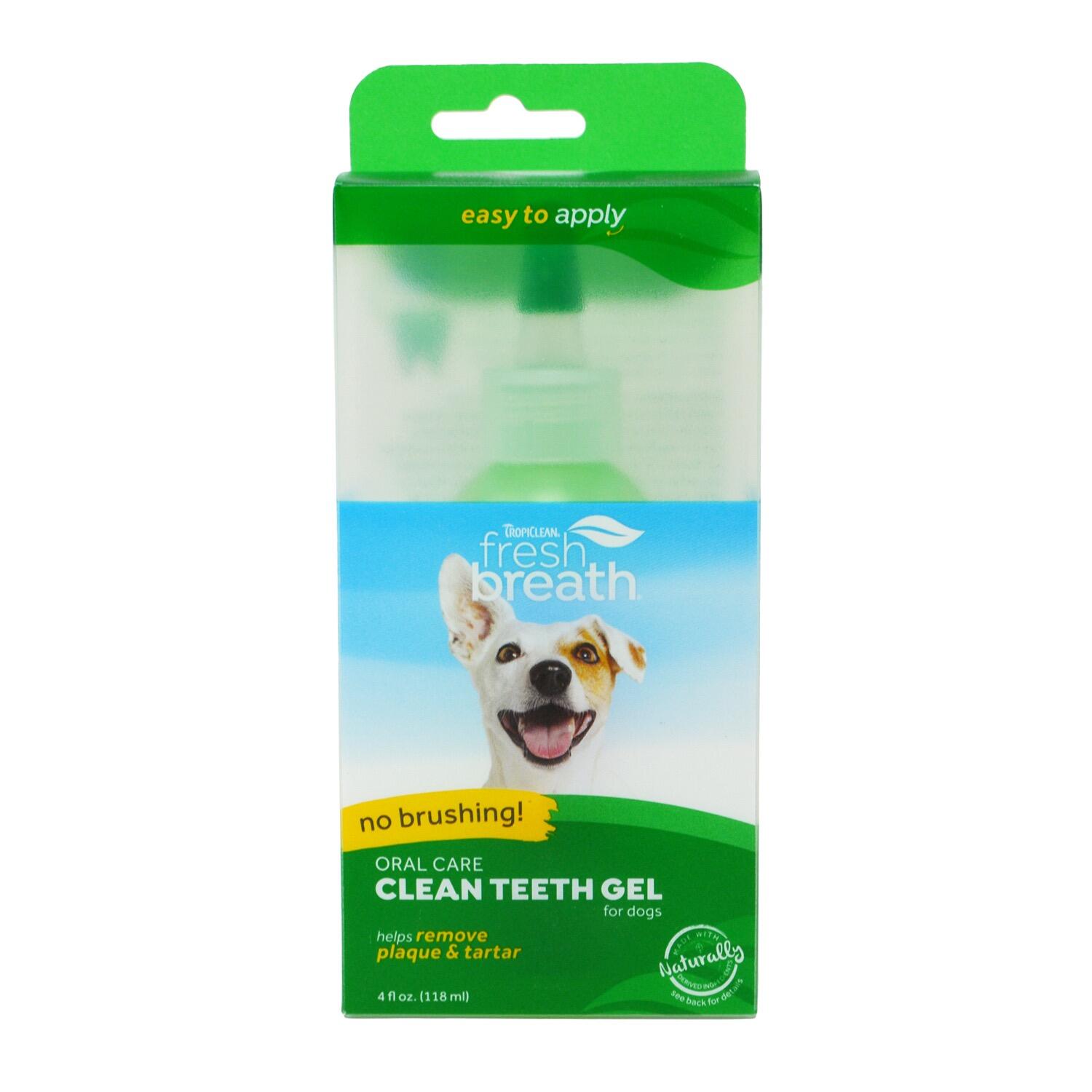 TropiClean - Fresh Breath Gel 118ml