Benevo® Original Vegan Puppy Food Sample Pack 100g
A sample pack of vegan puppy food from Benevo.
Benevo Puppy is a nutritionally complete vegan puppy food with a special wheat free recipe, making it ideal for those dogs that also suffer from sensitivities to wheat protein (a common ingredient in dry dog foods).
With a high 27% plant protein for muscle development and fortified with extra calcium to help support the healthy growth of bones.

Benevo Puppy has been expertly formulated to meet the nutritional requirements of a healthy puppy and is suitable for puppies aged between 1 month and 2 years.

Approved by the UK Vegan and Vegetarian Societies. GMO free.
 
This is a cruelty free (PeTA Approved!) product made in the UK.
Product tabs
Nutritional Info

Composition: 
Soya, White Rice, Maize, Sunflower Oil, Peas, Minerals, Beet Pulp, Brewers Yeast, Tomato Pomace, Vegetable Stock, Yucca Extract (0.09%), Fructooligosaccharides.

Analytical Constituents:
Protein 26%, Fat Content 11%, Fibre 4.5%, Ash 9.5%, Omega 6 Fatty Acids 1.6%, Linolenic, Omega 3 Fatty Acids 0.1%, Moisture 8%, Calcium 1.6%, Phosphorus 1%

Nutritional Additives per kg:
Vitamins; Vitamin A (as retinyl acetate) 25,962 IU, Vitamin D3* 2,000 IU, Vitamin E 180 IU. 
Trace Elements;Zinc Sulphate Monohydrate 72mg, Iron (Iron (II) Sulphate Monohydrate 72mg, Mangenese (Manganous Sulphate Monohydrate) 50mg, Copper (Copper (II) Cupric Sulphate Monohydrate) 17mg, Iodine (Calcium Iodate Anhydrous) 1.43mg, Selenium (Sodium Selenite) 0.43mg. Provitamins: Taurine* 925mg, L-Carnitine 240mg.

*Vegan Source

Feeding Guide




Daily Food for Puppy (by life-stage)

Expected Weight of Adult Dog

2-3 Months

4-6 Months

6-12 Months

12-15 Months

1-4kg

50-75g

70-80g

70g - Adult

Adult

5-10kg

105-170g

155-180g

155g - Adult

Adult

11-20kg

160-290g

255-300g

245 - 305g

Adult

21-30kg

225-425g

365-435g

335-420g

350-360g

31-45kg

310-590g

500-600g

430-540g

455-475g


The amount you should feed your dog will vary depending on factors like age and activity levels. Benevo recommends daily rationing (split these into 2-3 servings through the day). 

Please note the feeding guide on the bag uses the normal adult weight for the dog breed, NOT the actual weight of the puppy. 

For example 2kg Terrier and a 2kg Border Collie should be not fed the same amount the guide will indicate how much to feed based on their final adult weights. 

The table below demonstrates the slight decrease in food quantities as the puppy approaches the end of the growth stage.



Usage Info

When introducing your puppy to Benevo, do so gradually over a period of 7 days.

The food may be served dry or lightly moistened with warm water.

Ensure that a bowl of fresh water is always available.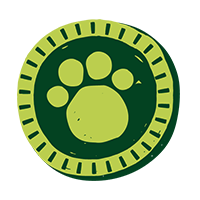 Earn
0
PawPoints
Recommend this product
Benevo® Original Vegan Puppy Food Sample Pack 100g