Benevo® Original Vegan Dog Food Sample Pack 100g
A sample pack of our most popular product - Benevo Original Dog Food!

Benevo Original is a nutritionally complete vegan adult dog food, made from a blend of plant based ingredients. 

Made from an original recipe, this popular vegan dry kibble packs in a generous 27.5% plant-protein!

Highly palatable, Benevo Original is also made with a wheat-free recipe making it a suitable choice for those with wheat sensitivities.

Fortified with all the essential vitamins and minerals your dog needs to live happily and healthily, as well as added L-Carnitine and Taurine for good measure.

Certified by the UK Vegan Society and Vegetarian Society.

Certified by PeTA as Cruelty free (not tested on animals!).
Product tabs
Nutritional Info

Composition:
Soya, Maize, White Rice, Sunflower Oil, Peas, Beet Pulp, Brewer's Yeast, Tomato Pomace, Vegetable Stock, Minerals, Vitamins, Yucca Extract (0.09%), Fructo-Oligosaccharides (Prebiotic FOS)(0.01%)

Analytical Constituents:
Protein 27.5%, Fat Content 11.5%, Crude Fibre 4.5%, Ash 6%, Moisture 8%, Omega 6 Fatty Acids 1.7%, Omega 3 Fatty Acids 0.1%.

Nutritional Additives per Kg:
Vitamins; Vitamin A 17,300IU, Vitamin D3 2,000 IU, Vitamin E 120 IU, Vitamin B1, Vitamin B2, Vitamin B6, Vitamin B12 57mcg
Trace Elements: Iron (as Ferrous Sulphate Monohydrate) 159mg, Zinc (as Zinc Sulphate Monohydrate) 133mg, Manganese (as Manganous Sulphate Monohydrate) 1.5mg, Copper (as Cupric Sulphate Pentahydrate) 45mg, Selenium (as Sodium Selenite) 0.6mg, Iodine (as Calcium Iodate Anhydrous) 1.5mg, Linoleic Acid (Omega 6) 1.75%, Linolenic Acid (Omega 3) 0.09%. Calcium 0.67%, Phosphorus 0.5%
Amino Acids: Taurine 910mg, L-Carnitine 480mg.

Usage Info

When introducing your dog to Benevo Original, do so gradually over a period of 7 days.

The food may be served dry or lightly moistened with warm water.

Ensure that a bowl of fresh water is always available.

Reviews

4 Reviews

Our Dogs love these biscuits - either for a treat or for their main meals. They are nutritious and delicious and our dogs eat very well (Breakfast and a snack in the afternoon and dinner at night) and they are both a very healthy weight - so no need for diet foods.

The best vegan dog food on the market in the UK. This food has higher protein content than most similarly priced meat-containing products on the market. My dog preferred the taste of this vegan dog food to all others we had tried - we mix it up daily, sometimes he has it plain, other days with grated carrot, peanut butter, warm water or with lots of chopped veg - loads of options! He is a healthy boy with a beautiful shiny coat and good teeth - and he has lots of energy! Been using this food now for about a year and wouldn't buy anything else :)

This vegan dog food is great, out off all the dog foods on here, this one has the highest protein. My Labrador loves this food. I do add flex seed oil on, berries and even plain Yogurt to make it different.

My two whippets love this food. After getting a sensitivity to veggiedog, I was desperate to find another complete vegan dog food (I hate the idea of making other animals suffer to feed my pets). It's good value, and I get through about one 15kg bag a month for the two dogs, who weigh 10kg each. They love their food, have been on it a few months, and look forward to it 2-3 times a day. They are happy and healthy, and no longer do stinky farts- result!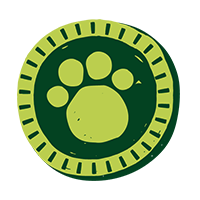 Earn
0
PawPoints
Recommend this product
Benevo® Original Vegan Dog Food Sample Pack 100g