V-dog Crunchy Nuggets Vegan Dog Food Sample Pack 100g
NEW RECIPE!

This sample bag of V-dog Crunchy Nuggets is a great way to see if your dog enjoys the food before commiting to a bigger bag! 

V-dog Crunchy Nuggets is a nutritionally complete vegan dog food. 

Crunchy, fragrant and nutritionally complete V-dog Crunchy Nuggets is a balanced vegan food for adult dogs. 

With a savoury flavour, this tasty kibble is made from quality plant-based ingredients good enough to eat yourself! 

Made with a blend of wholegrain cereals, sweet potato and a fragrant botanical blend. 

Fortified with all the vitamins and minerals required to keep your dog happy healthy and active. 

Approved by the UK's Vegetarian & Vegan Societies. 

Approved by PeTA as cruelty free.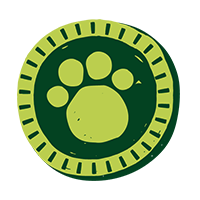 Earn
0
PawPoints
Recommend this product
V-dog Crunchy Nuggets Vegan Dog Food Sample Pack 100g