Ami 'Bone Care' Small Cereal Chews 25g x 5
Vegan Bone Shaped Dog Chews from Ami.

Ami Bone Care Dog Chews make great meat-free, veggie friendly chews for your dog to gnaw on!

Made from a blend of cereals, and fortified with extra added nutrients and vitamins for good health.

Ami Bone Care dog chews are complimentary plant-based chews for dogs that help not only to maintain an active, healthy digestive system but the process of chewing also contributes to good oral hygiene and tartar control.

These chews are of a smaller size making them the ideal choice for small or toy breeds.

Product tabs
Nutritional Info

Composition:
Cereals, ECE additives

Analytical Constituents:
Protein 8.75%, Fibre 1.60%, Oils 1.16%, Ash 2.82%, Moisture 9.11%

Nutritional Additives per Kg:
Vitamins; Vit. A 18,000 iu, Vit. D3* 1,350 iu, Vit. E (Alpha Tocopherol) 265 mg, Vit. B1 8 mg, Vit. B2 14 mg, Vit. B6 5 mg, Pantothenic D Acid 15 mg, Vit. H (biotin) 0.24 mg, Vit. K 1.5 mg, Vit. PP 45 mg, Vit. B12 0.08 mg, Folic Acid 1.3 mg, Choline Chloride 2500 mg, Iron (Iron Carbonate) 150 mg, Iodine (Potassium Iodide) 2.5 mg, Manganese (Manganese Oxide) 35 mg, Copper (Copper Sulphate) 20 mg, Selenium (Sodium Selenite) 0.12 mg, Zinc (Zinc Oxide) 120 mg.

Usage Info

Complementary chews, so feed as a treat or reward in conjunction with a nutritionally complete diet.

Always supervise your dog with any chew.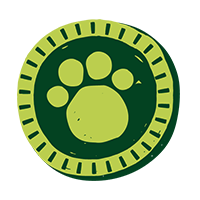 Earn
2
PawPoints
Recommend this product
Ami 'Bone Care' Small Cereal Chews 25g x 5