Benevo® Rumble Strips 180g
Pack of 20 Rumble Strips from Benevo!
Cold pressed vegan treats for dogs, only 3.5% fat.
Benevo® Rumble Strips are delicious soft chewy vegan strips with a strong and appetising aroma, which quickly captures their attention!
Making them ideal for a reward or simply a treat, these veggie rumble strips an easily be torn or cut into smaller pieces.
Formulated without meat, fish, dairy, eggs or soya, making these ideal for dogs with certain food sensitivities.
Pack of 20 Rumble Strips with resealable label.


Product tabs
Nutritional Info

Composition:
Wheat, Maize, Sunflower Lecithin, Cellulose, Potato Starch, Isomaltulose.

Additives: Preservatives (Potassium Sorbate and Phosphoric Acid) 


Analytical Constituents:
Moisture 20%, Protein 6.5%, Crude Fibre 5%, Oils and fat 3.5%, Inorganic matter 1.7%.

Usage Info

Feed as a treat alongside a nutritionally complete and balanced diet.

Not suitable for puppies under 4 months old.

Once opened, keep sealed to prevent from drying out.

Ensure plenty of fresh water is available at all times.

Reviews

raiting star

raiting star

raiting star

raiting star

raiting star

1 Review

raiting star

raiting star

raiting star

raiting star

raiting star

Spaniel recommended. These are wolfed down and much appreciated by said spaniel who gives a lip licking paws up for this treat. Nor do they upset her delicate gut, but we were cautious and took it slowly when first feeding them to her and delighted to find they are also approved by her gut.

raiting star

raiting star

raiting star

raiting star

raiting star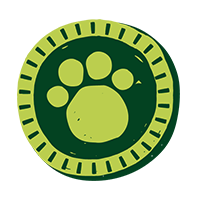 Earn
1
PawPoints
Recommend this product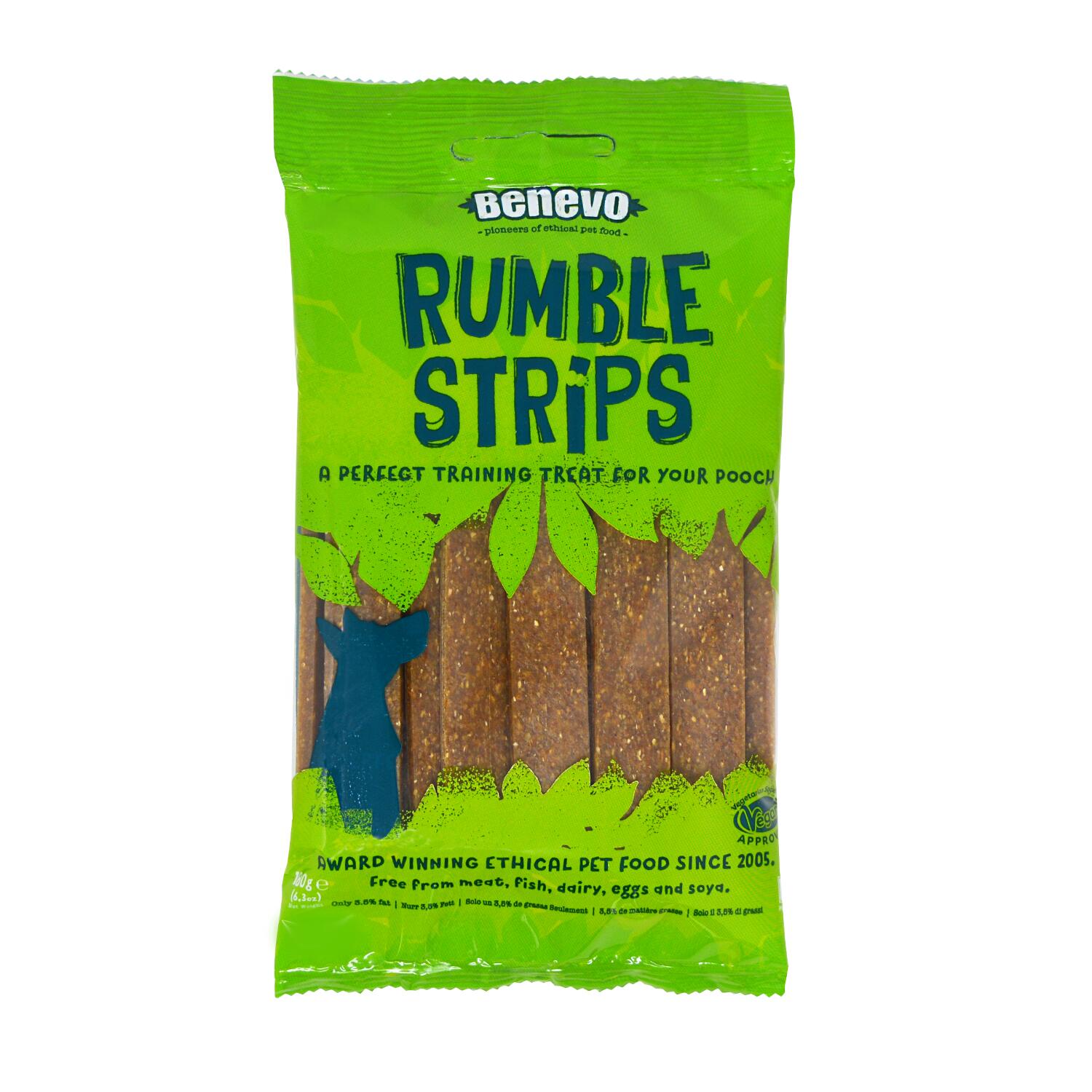 Benevo® Rumble Strips 180g