VeggiePets.com Team Takes Action At Local Beach
At VeggiePets.com, we're not just about providing animal-friendly foods and treats for dogs and cats. We're also committed to making a positive impact on our planet. That's why, on the 16th of September, in honor of World Cleanup Day, our team joined forces with the wonderful staff at Pawtato Dog Chews for a day of action at the beautiful Langstone Beach.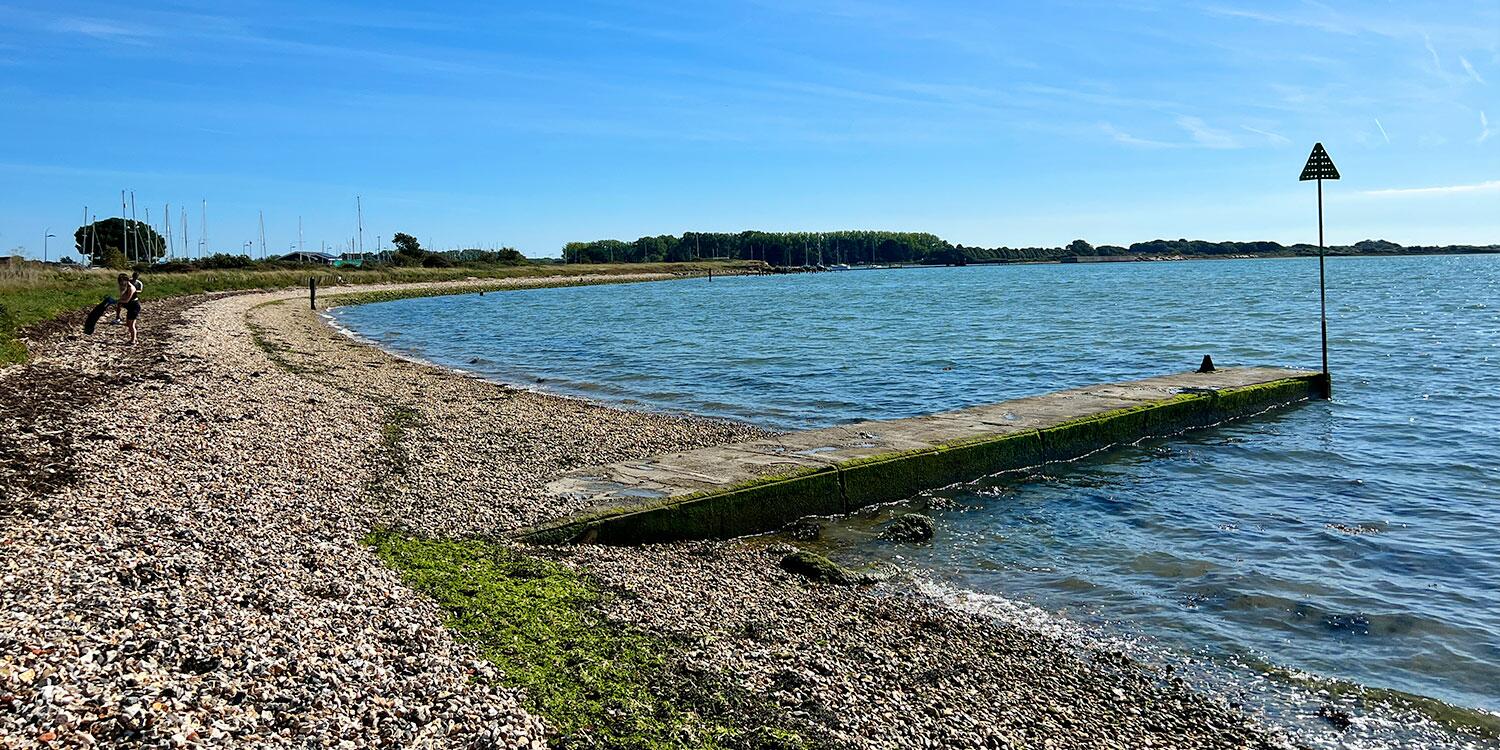 Sunny view of Langstone Beach

As the sun shone down and the waves lapped gently at the shore, Langstone Beach appeared picturesque on the surface. However, a closer look revealed a harsh reality - plastic pollution weaved in between the natural beauty of our local beach.
Langstone Beach, known for its stunning views, told a story of plastic waste marring its pristine shores. Plastic items, cloth fragments, wrappers, and various debris littered the pebbles and sand. It was a stark reminder of a global crisis that we can't turn a blind eye to.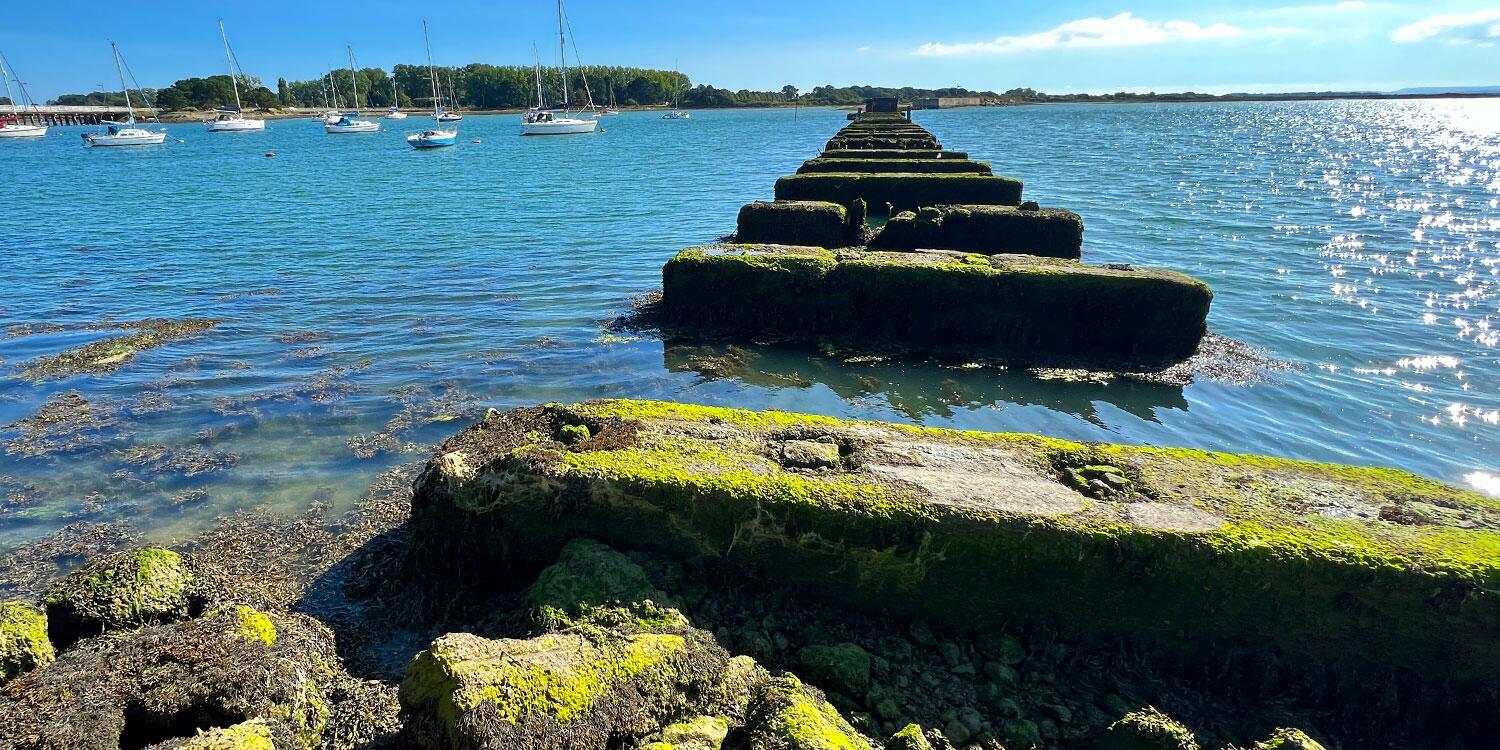 Stunning blue waters at Langstone

We immediately pulled on our gloves, cracked out the bin bags and got to work! With our litter-focused eyes, we began to carefully scan the beach to see what we could find.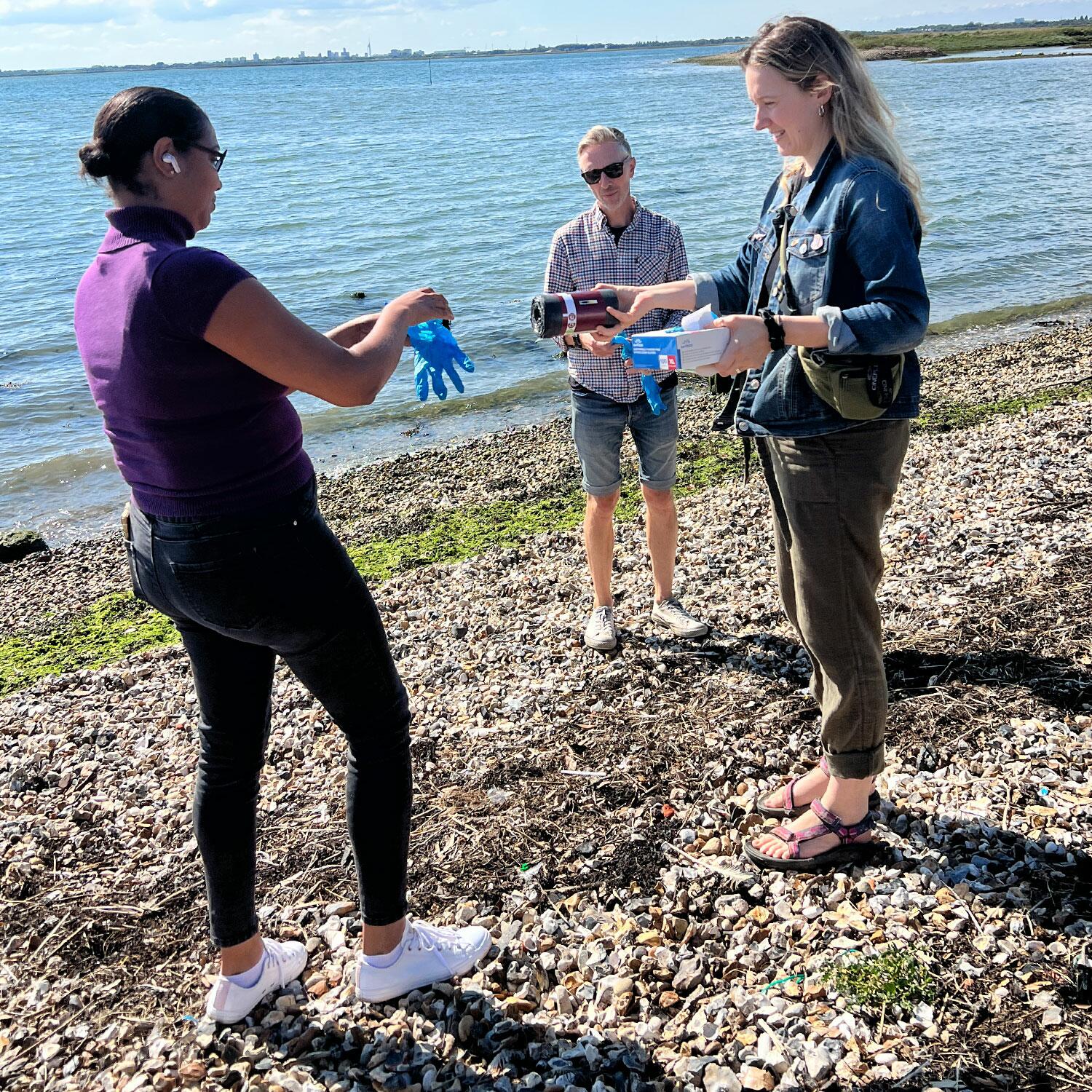 Charlie getting the teams well-equipped.
Our founder, Damian, shared his thoughts as the cleanup unfolded: "It's so sad to see the extent of plastic pollution in this lovely place. As we started our cleanup we discovered that some of the major culprits were the edges of sweet wrappers, bottle cap tabs, and fishing wire. These seemingly insignificant items, often discarded without a second thought, have had a profound impact on the environment."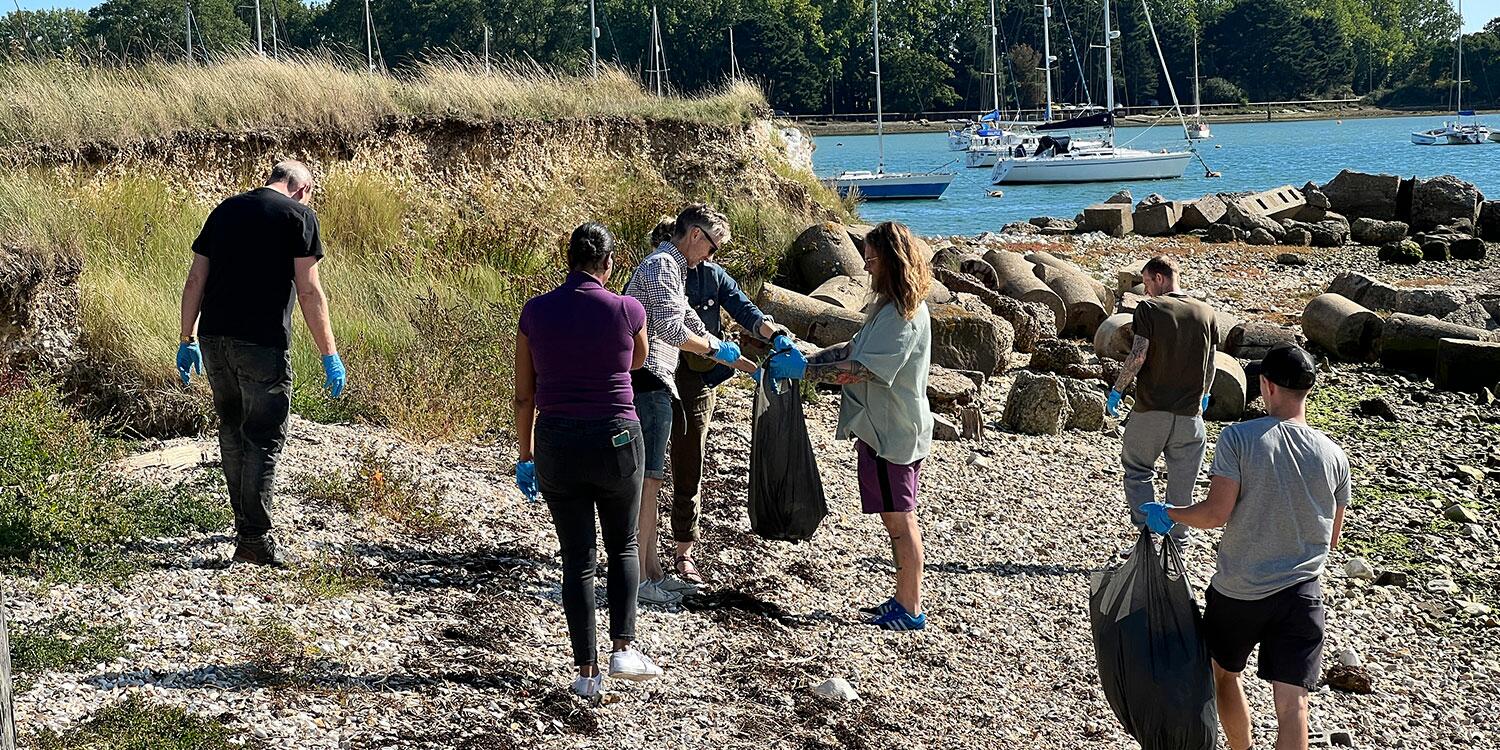 Team VeggiePets.com & team Pawtato hard at work.
Plastic pollution poses a grave threat to our planet and its wildlife. It disrupts ecosystems, endangers marine life, and releases harmful chemicals as it breaks down. It's a crisis that calls for collective action.
"We've sadly come across an unusual number of seabird remains during our cleanup," Damian continued. "It makes you wonder if there is a connection between this plastic waste and the effect on the wildlife."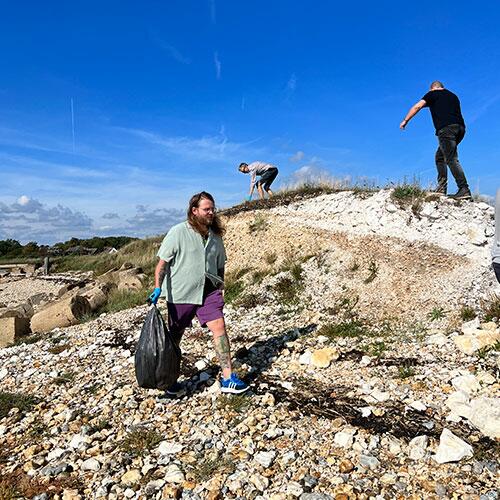 Taking our litter-hunt high and low
Despite the sad findings, morale was kept high as we had fun during our activities, knowing that we were having a positive impact and leaving this little spot of land cleaner than when we left it.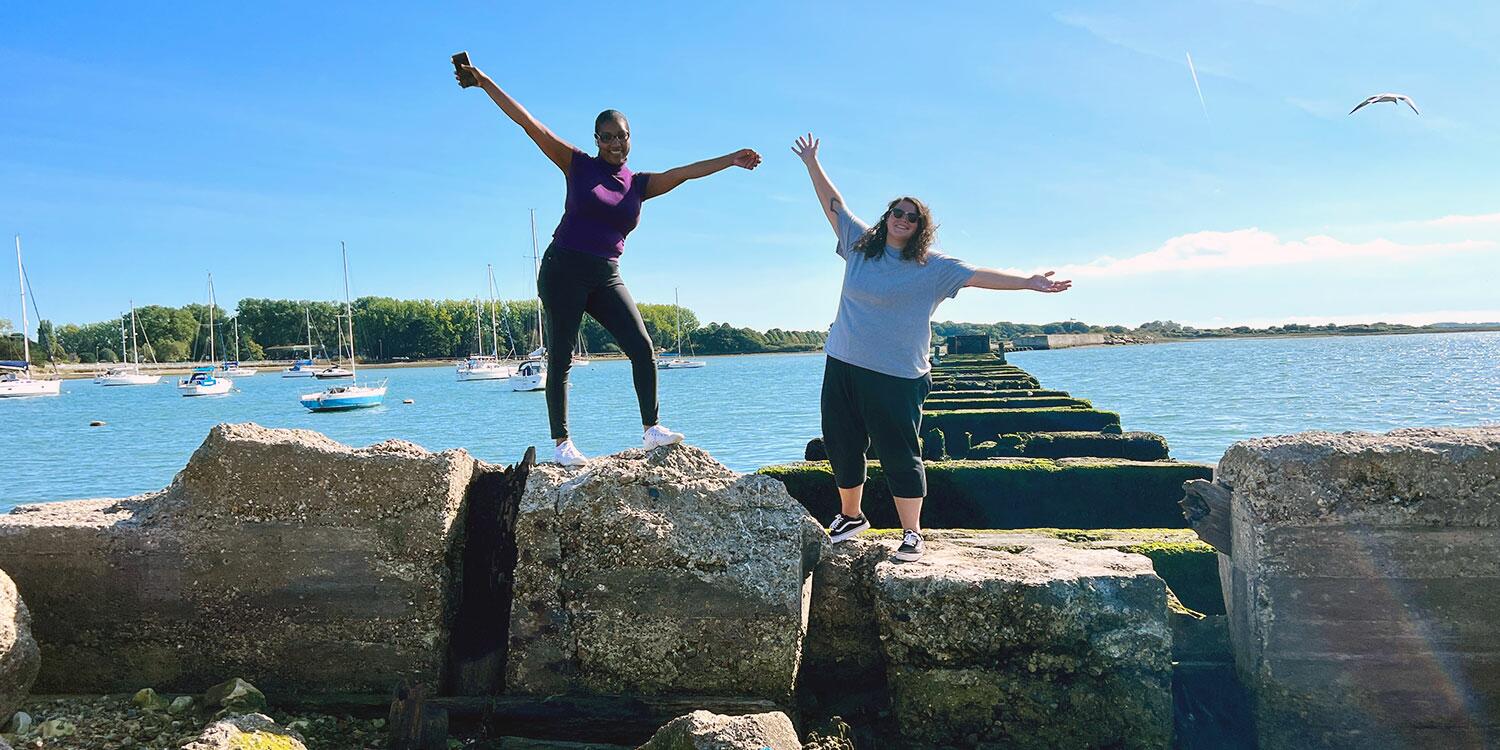 Mellisa and Chantale keeping the good vibes up!After two long hours of scouring the beach and collectively bagging 3 bin bags worth of litter, we decided to see out the remainder of this sunny afternoon with the whole team enjoying some cold drinks at the local pub.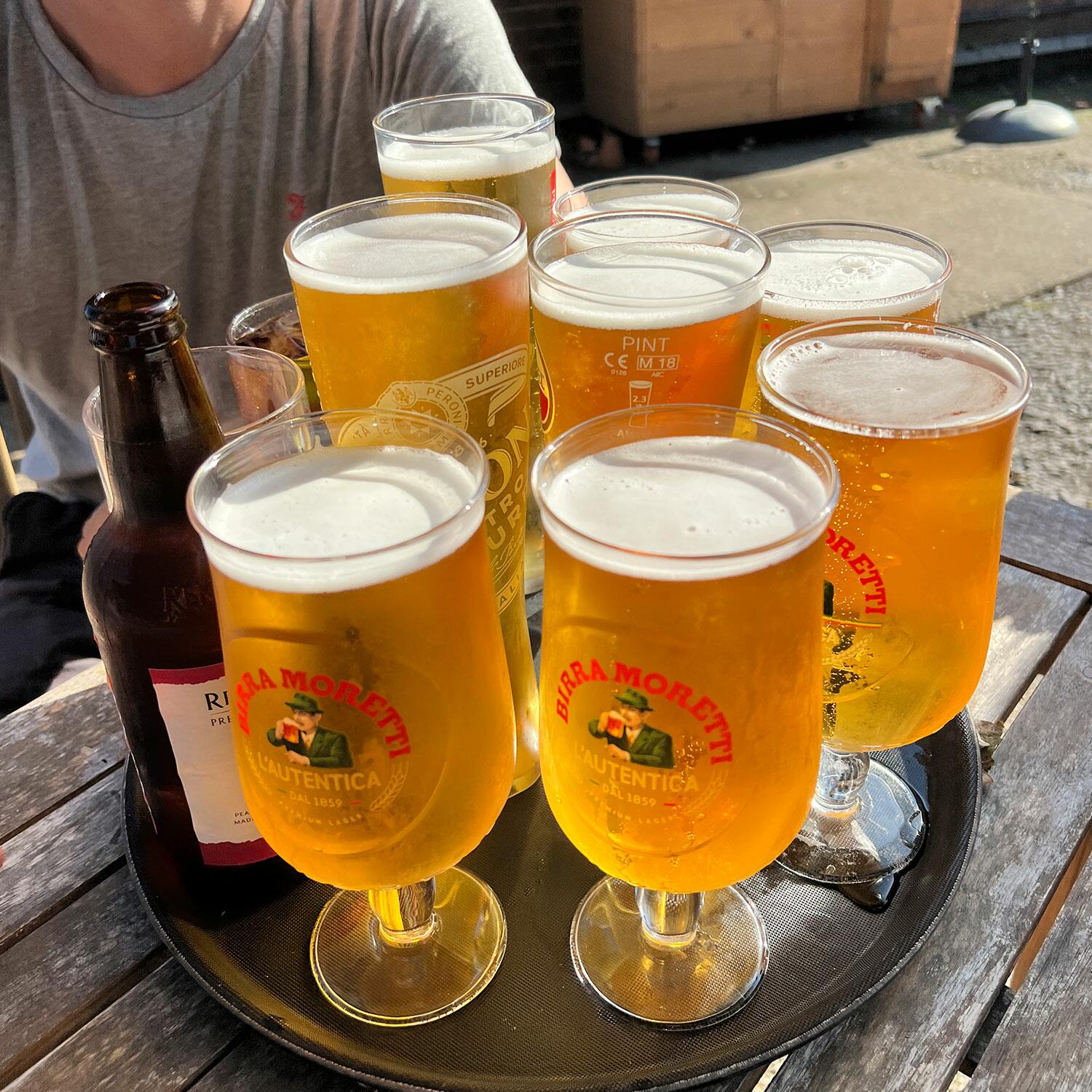 Our well-earned drinks :)
World Cleanup Day serves as a poignant reminder of our shared responsibility to protect the beauty of our planet. Through our daily choices and by raising our voices in advocacy, we can collectively combat plastic pollution and leave behind a cleaner, healthier world for generations to come.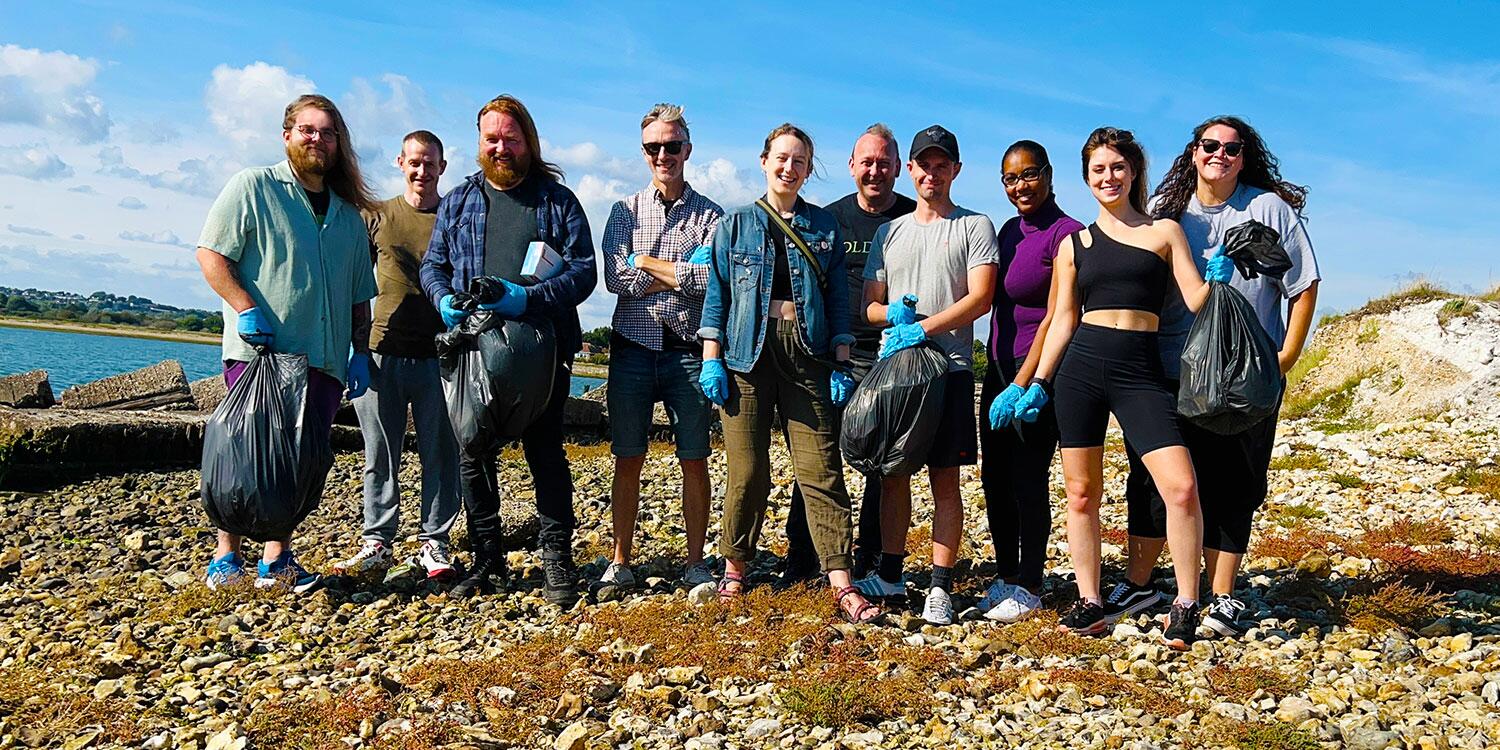 Team VeggiePets.com & team Pawtato with bagfuls of collected litterWe're proud to have taken part in this vital day of action, and we encourage everyone to do their small part in preserving the beauty of our planet. Together, we can make a difference!

Stay tuned for more eco-friendly adventures and wholesome, pet-loving stories from VeggiePets.com!