PawPoints Rewards & Referrals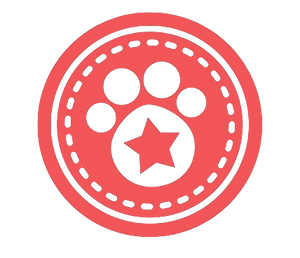 Registered members at VeggiePets.com can earn PawPoints on every purchase!
Every product shows how many points you can collect, which are added to your account if you buy them.
Each PawPoint is worth 1p and you can redeem them against a future order when you have a minimum of 100.
As a registered member your PawPoints balance is displayed at the checkout.
You can choose to redeem your PawPoints in your order or leave them for next time. Even if you do choose to redeem them in an order to get a discount, you still get new PawPoints for completing that order too!
You can't lose - so sign up and become a VeggiePets.com member today!
Referring your friends - Earn 200 PawPoints!
For many years we have been very lucky that customers have kindly recommended us to their friends and helped us grow our business. Finally, we can offer something in return, with our new referral system.
It's simple to use. In your account, you have a 'referred friends' section, where you can find your referral link code. it is a simple web link (URL) with a unique code that is associated with your account. All you have to do is include it, by copy & pasting it in your emails, Facebook posts, etc.
Anyone who clicks on your link will come directly to our website and if they go on to make a purchase, you will be automatically rewarded with 200 PawPoints.
All you need to do to get started is sign up for your VeggiePets.com account now!