Money Saving Tips
How to get the best value from your VeggiePets.com orders.
Do the deals!
Bulk buys on VeggiePets.com mean you can make savings when you buy in larger quantities. It is easier for us to pack a case of cans or chews than to handle lots of single products, plus they are often already in boxes meaning we spend less time packaging them. This means we can pass a saving on to you! Check out Bulk Deals for Dogs to see what you can save.
Maximise your parcels!
Our delivery price for for your first parcel is for up to 30 kilograms in weight. You can save money by filling every parcel up to the maximum weight. The estimated weight of your parcel is shown in the checkout so you can see if you have more room.
For example if you are ordering 2kg bags of dog food, consider buying the larger 10, 12 or 15kg sized bags, as they always cheaper per kilo of food and the delivery cost is the exactly the same.
Or, as another example, if you are ordering a 15kg bag of dog food every month, you could order 2 bags at the same time for the same delivery cost and come back every other month - halving your delivery costs.
If you want to order more than 30 kg, then the second or third parcels are even cheaper, making bulk buying even more cost effective.
Become a member to get 10% of your first order!
Registered members at VeggiePets.com receive a voucher saving them 10% off on their first order. You can sign up as a member here.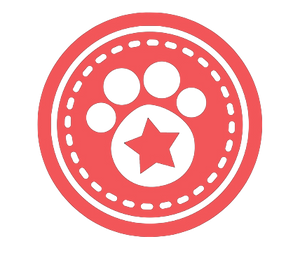 Become a member to collect and use PawPoints rewards!
Registered members at VeggiePets.com can collect PawPoints on every order. These can be redeemed against future orders for every 100 PawPoints collected. You can also earn PawPoints for referring us to your friends!Find out more about PawPoints Rewards & Referrals.
Save money on not-quite-perfect goods!
From time -to-time we receive goods that have superficial damage. This can anything from dents on cans, marks on bags to small tears as we have removed them from pallets (which we immediately reseal to ensure the food is not contaminated).
We never send out damaged items to customers but to save on waste, we do make these available with a discount (typically 15%) on our Special Offers page. These are obviously not items we always have available, but it is worth a look as you may find your dog or cat's favourite food a little cheaper there.
Join our Mailing List for Special Offers
If you sign up for our mailing list, you will be the first to know about special offers and promotions, voucher codes, new products and interesting news.

Follow our Social Media
We make announcements about new products and special offers on our social media pages, so it makes sense to stay in touch via Facebook, Instagram and Twitter to see what is happening at VeggiePets.com. We also love to see our customers so feel free to share your posts and stories with us.